Comments for Sunday, April 26, 2020, thru Thursday, Apr. 30, 2020:

April 29, 2020 - Last night I decided to just spend the evening doing "normal" stuff. I started watching things I'd recorded on my DVR, beginning with "The Daily Social Distancing Show" with Trevor Noah, then Stephen Colbert's show, and a few parts of Jimmy Fallon's Monday night show. (I record the shows and then watch them the next evening so I can fast-forward past the commercials.) Then it was movie time, and I tried a couple movies I'd downloaded from TCM, but it quickly became apparent that what I really wanted to do was watch a couple more Joe Rogan podcasts, specifically his two discussions with British physicist Brian Cox. I clicked on the first discussion from February of 2015 and the link wouldn't work, so I watched the discussion from January 28, 2019, episode #1233, which is 2 hours and 35 minutes long.

Wow! I have listened to many of Brian Cox's "Infinite Monkey Cage" podcasts and found them all enjoyable, but the Joe Rogan podcast was terrific. It was what I really needed after watching and listening to Sean Carroll and Brian Greene. Brian Cox is my kind of scientist. He's clearly interested in how the universe works, not in how Quantum Mechanics is used to compute things that aren't real. Quantum mechanics was mentioned only briefly in the show, at about the 1 hour 45 minute mark. The rest of the discussion was about everything from science fiction movies to measuring space, from the Large Hadron Collider (LHC) to dark matter, from carbon and oxygen being more and more rare the farther you travel from the Milky Way to Bertrand Russell's addiction to tobacco.

Prof. Cox talked about his work at the LHC and the kinds of experiments they did to see how sub-atomic particles work. He views the LHC as extremely important to science and feels sad that in 1993, due to budget and political problems, America abandoned its plans to build a Superconducting Super Collider in Texas. Contrast that attitude to the negative views by Sean Carrol and Brian Greene, who seem to believe that the LHC was and is a waste of money.

Prof. Cox very carefully described to Joe Rogan what it means when scientists talk about a "flat universe." He also talked about experiments and how experiments both confirm what theories propose and they provide clues to solving mysteries. At one point Prof. Cox stated, "It is natural to not know." That is in sharp contrast to the QM advocates who seem to believe that QM is all that you need to know.

When I paused the show from time to time to make a note I noticed that four links to other shows appeared near the bottom of the screen, and one of the links was to Joe Rogan's first discussion with Brian Cox (episode #610):




The link to that show on Joe Rogan's web site still didn't work, so when I finished watching episode #1233 I clicked on the link to episode #610 and watched the YouTube copy.

In some ways that 2 hour and 50 minute discussion is even better than the one I had just watched. I didn't have time to watch it all. When it was bed-time, I turned off the TV at the 2 hour 8 minute mark (2:08:00) and I'll watch the rest of it tonight. In the part I watched, Prof. Cox talked ONLY about what can be proved to be real, and he never mentioned Quantum Mechanics. At about the 1:19:00 mark he talks about how, if you could watch at a proton going around inside the LHC at 99.9999999 percent of the speed of light, you would also see that time for that proton is passing 7000 times slower than it is for you. That is what I keep telling the mathematicians on the sci.physics.relativity forum and what they constantly argue is not true!

At about that same place in the discussion, Brian Cox explains how you cannot travel at the speed of light if you have mass, and if you have no mass then you must travel at the speed of light. That's something I had thought about but never saw or heard stated by any scientist before. The rest of the discussion around that point is how time slows down when you travel very fast, and because time slows down it also seems like distances shrink. If you were a proton traveling around the LHC which is 17 miles in circumference, it would seem to you that you only traveled 12 feet to go around one time. (When I use a time dilation calculator, I find that if you go 299,792.455 kilometers per second, you will age 1 second while someone who is stationary ages 7,068 seconds.)

I'm going to have to transcribe some of the statements Prof. Cox makes in that part of the podcast and put them on the sci.physics.relativity forum where they constantly tell me I'm the only person in the world who believes such things.

On the sci.physics.relativity forum, they argue that when scientists talk about time actually slowing down for clocks (or a person) who is traveling very fast, the scientist does not actually mean it, they are just "dumbing down" what is true so that the "ordinary" people who do not understand mathematics and Quantum Theory can understand it. On that Joe Rogan podcast, Joe Rogan is asking questions and Prof. Cox is giving answers. Plus Prof. Cox explains those answers in different ways, all of which would totally disagree with what the sci.physics.relativity mathematicians say.

I just wish there was some way to contact Prof. Cox to ask him what he thinks about my proposed radar gun experiment.

April 28, 2020 - Yesterday, I received my $1,200 stimulus check. So, I'm once again trying to figure out how to talk with someone who has a Stalker II SDR radar gun. I need to verify that it works the way the manufacturer said it works before I buy one. (Another manufacturer also told me their gun works the way I need the gun to work, but I soon learned they were just telling me what I wanted to hear in order to sell me a gun.) I've tried my local police departments, but they use Lidar guns, not radar guns, and I'm not sure of the best way to contact police departments that are further away and have less reason to talk with me.

Maybe someone on in Turku, Kauhajoki, Pyharanta, Taialkoski, Haapajarvi, Porvoo, Kokkola, Rauma, Miehikkala, Forssa, Lapua, Hämeenlinna, Keuruu, Kajaani, Lappeenranta, Tornio, Utsjoki, Mellila, Anjala, Valkeala, Lumijoki, Jokioinen, Uusikaupunki, Seinajoki, Ekenas, Nakkila, Ilmajoki, or Ylikiiminki has an idea. Those are all towns in Finland from where people have visited this web site in the past month or so, plus Helsinki, of course. I keep wondering what I have written that has gotten their attention. Or is it just one traveling salesman?

Meanwhile, yesterday evening I watched the second of the three discussions podcaster Joe Rogan had with Professor Sean Carroll, which means I've now watched all three. They once again discussed all sorts of topics, from Quantum computing to the "Black Mirror" TV show on Netflix, from Twitter to whether there is a need for people to die, from religion to the total number of heart beats each creature has in its lifetime. To me, it still seems like a lot of Prof. Carroll's beliefs are total crap. That was particularly true when the show ended and I saw that YouTube was suggesting that I might also be interested in a YouTube lecture by Sean Carroll titled "A Brief History of Quantum Mechanics." I watched about half of it.

Argh!!! More total crap! He begins by describing what happens when a photon hits a half-silvered mirror, and how the photon will travel "in part" through the glass and "in part" be reflected by the mirror. How can anyone believe that???? What happens is that many photons hit the half-silvered mirror and half of the photons go through the glass and half bounce off the silver of the mirror. A photon cannot be divided in half by a mirror!

At about the 16:23 minute mark, they showed this graphic:


It seems to describe the cause of the nuttiness. If nobody is looking, things work the way mathematicians compute that they work. If somebody looks, things work in a rational and easy to understand way. Why would anyone care about fantasies that happen when no one is looking?????????????????????

When I turned off that video, YouTube suggested another video that might be of interest to me: "Brian Greene and Alan Alda Discuss Why Einstein Hated Quantum Mechanics." It was only about 15 minutes long, so I watched all of it. Argh!! It was more of the same, only instead of Joe Rogan being confused by what a Quantum Mechanics physicist was saying, it was Alan Alda.

I think I've had my fill of Quantum Mechanics lectures. Why Einstein hated Quantum Mechanics is totally clear to me: Quantum Mechanics has nothing to do with reality, and the Quantum Mechanics practitioners don't care! They just love playing around with mathematical equations, and they love how those equations just confuse all the non-believers. If the non-believers want to understand, then they need to stop asking questions and just believe in the wonders of Quantum Mathematics. That is basically what people on the sci.physics.relativity discussion forum have been telling me for years. I'm just not a believer. Like Joe Rogan and Alan Alda, I need to understand the logic. If it is not logical, then it is not understandable. And if it is not understandable and just requires that you believe, then I'm not interested.

April 27, 2020 - In yesterday's comment I mentioned the idea of referring to Quantum Mechanics as "Myth Math," and I wondered how the people on the sci.physics.relativity discussion forum would react to that. I asked, and there was only one response. It was from "Dono" who wrote:

The reason that idiots like you can post on the internet IS QM. Without QM, transistors would not exist. Without transistors computers, routers, etc. would not exist.

I knew that, of course. So, I need to qualify what is "Myth Math" and what is not. When Quantum Mechanics was first developed, it produced amazing results. But today it seems to be doing far more harm than good. I needed to think more about that, so I spent most of yesterday afternoon puttering around with podcasts in hopes that, while doing that, my subconscious might put things in their right order or that some idea would occur to me.

One of the things I did was create a web page that only I can see because I haven't uploaded the page to my web site. The page is just a directory of podcasts that seem interesting, something like a bookmark or favorites page, but with more details. I could have done it with WORD or some other way, but creating a page in html format is easy to do with my SeaMonkey browser, so that's what I did. Now I can just open that page in my browser, click on a link, and a window opens up for that web site. And I can also have links directly to specific episodes, too. Here's part of what the top fourth of the page looks like:




Yesterday evening, I put the file on a flash drive so I could use it in my small laptop that I have in my living room near my 46-inch flat screen TV. And I watched Joe Rogan's first Sean Carroll interview. It's 2 hours and 41 minutes long, and it's from August 24, 2017. It was a very enjoyable and educational discussion. I made lots of notes. At about the 10 minute mark, Sean Carroll says that physicists today disrespect you if you ask about how things work in the universe. They ask, "Why are you doing that when you could be calculating some numbers?" They tell you, "What we see is different from what is."

At about the 37 minute mark, Carroll and Rogan started talking about the Bohr vs. Electron Cloud debate. They showed this image on the screen: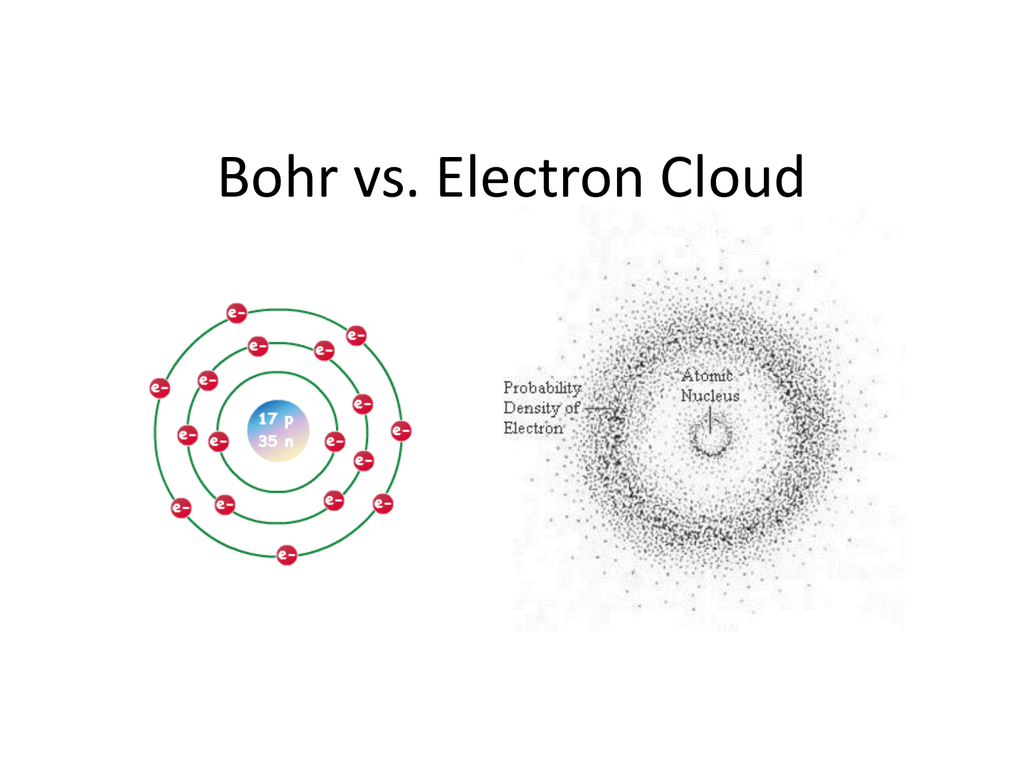 Evidently, Niels Bohr described the atom like the version on the left, with electrons orbiting around the nucleus and lots of empty space between the nucleus and the electrons. Sean Carroll argues that an atom is not like that. It is more like the version on the right, but he doesn't even like that version because it is made up of little dots. Carroll says the "correct" version would have a fog around the center, because the electrons could be in an infinite number of locations. So, what he appeared to be saying is that it is not correct to illustrate an atom the way shown on the left (i.e., the most common way) because you cannot measure or calculate locations of electrons that way. Perhaps not, but it definitely helps you understand how atoms work if you view things that way.

What I got from the discussion was that today's Quantum Mechanics physicists do not care about how things work, they only care about how beautiful their equations are. At one point, Carroll said that no human understands how facial recognition systems work. They can build facial recognition systems, and nearly every smart phone these days has such a system, but no one really understands how they work. Huh?

What I got from that was that there are people who can build facial recognition systems that look at faces just the way some people look at atoms (like the image on the left above), and they can match one face to another face in another file, but to a Quantum Mechanics physicist the process is a mystery because there are an infinite number of points on a human face, and working with just a few points is not mathematically correct. Who picks what points to use?

I could go on and on, but this morning I woke thinking that, while Quantum Mechanics was once an amazing discovery that helped physicists solve many problems, today it does more harm than good. We know more about how the universe works today than we did in the first quarter of the 20th century. Plus, a lot of people appear to have adopted Quantum Mechanics as a religion. They believe what their equations say regardless of what experiments and evidence says. They look upon their equations as "The Word of God," although they never express things that way. To scientists, however, there is always the possibility of some unknown factor changing what today appears to be true. Quantum Mechanics mathematicians don't care about "what is true." So, as Professor Carroll said at one point late in the program, "In physics today you can never discuss a subject and have everyone agree with you." Evidently, there is always someone who has a different mathematical model of whatever is being discussed.

When the show ended (after they discussed many more subjects than what I mentioned above), I decided that I'd wait until the next evening before watching Joe Rogan's second discussion with Sean Carroll. So, I clicked on the Dr. Steven Greer episode from March 3, 2013. Wow, what a contrast. The blurb for the episode says:

#331. Dr. Steven Greer is the founder of The Disclosure Project. Dr. Greer also runs CSETI (Center for the Study of Extraterrestrial Intelligence) whose goal is to initiate contact with extraterrestrials.

That certainly seemed like it should be an interesting show. Ugh! What a disappointment! I quickly learned that there is a BIG difference between CSETI and SETI. Wikipedia has this information about Dr. Greer:

He claims to have seen an unidentified flying object at close range when he was about eight years old, which inspired his interest in ufology.

and

Greer founded the Center for the Study of Extra-Terrestrial Intelligence (CSETI) in 1990 to create a diplomatic and research-based initiative to contact extraterrestrial civilizations. The official statements regarding its intentions also included a new category of extraterrestrial encounters, namely CE-5 or 'close encounters of the fifth kind'. This was defined by Greer as human initiated contact and/or communication with extraterrestrial life. Since its inception, the organisation has spent anywhere between $3.5 million and $5 million to achieve its goals.

I watched about 10 minutes of the 2 hour 55 minute program and then turned it off. It was mostly conspiracy theory stuff about how the government is hiding all kinds of details about visitors from outer space.

I've got 20 more links to Joe Rogan interviews that look interesting. I'll add them to my file of interesting links to make it easier for me to watch them when I have the time.

There are dozens of other podcast links on the list. I don't enjoy listening to audio-only podcasts while sitting at my computer. And it seems to be a waste of energy to listen to them on my flat screen TV, so I download them into my MP3 player and listen to them that way. But not all podcasts are downloadable. So, I spend a lot of time trying to figure out how some very popular podcasts, such as "Stuff You Should Know," can be downloaded as an MP3 file. I don't have a smart phone, which I assume most people use to listen to such podcasts.

I just need to determine which shows are worth the time needed to figure out who to download them, and which are worth listening to on my computer.

Or maybe I need to spend more time thinking about other things, such as my science fiction novel. Sigh. So much to do and so few hours in a day.

April 26, 2020 - I've been listening to a lot of podcasts lately. One podcast I listened to on Friday that was almost as fascinating as the Joe Rogan-Brian Greene podcast I mentioned in my April 22 comment, was Joe Rogan's interview with Sean Carroll. Sean Carroll is a cosmologist and a professor of physics at CalTech, and he has a podcast of his own that I listen to quite often, whenever Prof. Carroll interviews some expert on a topic of interest to me.

Joe Rogan's 1½ hour interview with Sean Carroll evidently took place around September 16, 2019, when Carroll was out promoting his latest book titled "Something Deeply Hidden." (The audio version of the podcast is 1 hour 41 minutes long because it contains commercials, the commercial-free video version is 1 hour 31 minutes long.)




The interview took place before the Coronavirus pandemic began, and it covered all sorts of topics. Once again I had to start taking notes. I was somewhat stunned when Sean Carroll started spouting what seemed to me to be total nonsense. I had to listen to it again (and watch it) on Saturday morning as I was writing this comment. I wanted to hear and understand exactly what Carroll was saying.

The idea that got my attention was that Quantum Mechanics is impossible to understand! At about the 42 minute mark in the video version, Prof. Carroll says, "In Quantum Mechanics, what we perceive is different from what it really is." And from there he goes off into QM ideas that he considers to be valid, but which someone outside of QM would not see as valid. To me, if something is impossible to understand, that almost certainly means it is wrong.

At about the 47 minute mark Carroll starts talking about whether an electron is "wave like" or "like a particle." And he goes off into all sorts of directions, as if theories are valid without any experimental evidence, because experiments can be misunderstood. At about the 50 minute mark, Rogan ask Carroll if an atom is mostly empty space, as most people (including me) believe. Carroll doesn't believe that. Listening to that part again doesn't clarify things very much. It suggests to me that he's arguing that empty space is not empty space because it is filled with gravitational fields, therefore an atom is not mostly empty space because there are fields which keep the electron from escaping and also keep it from crashing down into the nucleus. The problem, of course, is that some particles, like gamma ray particles, can go through those fields inside an atom just as easily as space ships can travel though gravitational fields without bumping into anything.

At about the 54 minute mark, Rogan asks why so many people seem to dispute Quantum Mechanics ideas, and Prof. Carroll replies, "We use Quantum Mechanics but we do not try very hard to understand it. You can talk to physicists on the street and they will tell you that understanding reality is not their job." Moments later he says, "Because they don't care about these questions, they will often be sloppy in answering." Then he says, "Even if you are a super-duper expert at solving the equations and making predictions, understanding what is going on is a whole nother activity that a lot of physicists do not try very hard to do." What he seems to be saying is that those physicists believe their job is to compute the equations, and if the equations do not fit reality, that's not their concern. They just modify their equations to fit what they believe.

Like Richard Dawkins, Sean Carroll is also an atheist, which says once again that he 100% believes things that cannot be proven. What's so wrong about saying "I don't know" when you do not have enough information to be 100% certain of an answer?

At about the 1 hour 20 minute mark in the video they start talking about podcasts and how podcasting has changed their lives. It used to be that they could only get to interview scientists and celebrities if they were writing a book, which would be once every few years, but now they can routinely get the same people to talk on a podcast. Rogan does about 4 podcast per week, and Carroll does about 1 a week.

When I finished listening to the Joe Rogan-Sean Carroll podcast on Friday evening, I then started on Joe Rogan's interview of another scientist, Lex Fridman, who is a research scientist at MIT working on human-centered artificial intelligence. The audio podcast is 3 hours and 27 minutes long. While the podcast was somewhat enjoyable, not one word was said about artificial intelligence in the first hour and a half, at which time I turned off my MP3 player and went to bed. Instead, they talked about at least a dozen other subjects: Joe Biden vs Donald Trump, the movie "Ground Hog Day," being able to share your passions with others, and on and on and on. Yet, it was interesting.

On Saturday, I organized my bookmarks and my podcast copies. Then in the evening, instead of listening to Joe Rogan podcasts on my MP3 player, I connected my small laptop to my 46-inch flat screen TV in my living room and I watched some Joe Rogan interviews on that big screen. I watched the rest of the Lex Fridman interview, skipping over parts that seemed repetitious or of no interest to me. Never did they talk about artificial intelligence.

Then I watched a bit of an interview with stand-up comic Duncan Trussell because it was the most recent podcast, created on that same day. It didn't hold my interest, so I switched to the next most recent podcast, an interview with comic Tom Green, recorded on April 24. They talked about the pandemic and about conspiracy theories. It held my interest all the way through, but there was nothing in it worth mentioning here. What it told me was that I need to plan ahead and make a list of the old episodes that seem most interesting. That way I can go directly to the episode, instead of hunting through the entire list and sampling those that might be interesting. Joe Rogan has interviewed Bernie Sanders, Edward Snowden, Brian Cox, Sir Roger Penrose, Elon Musk, Dr. Phil, Bill Maher, Robert Downey, Jr., Rosanne Barr, Mel Gibson, and right-wing nut job Alex Jones, among many others. Plus, he's interviewed many people more than once, so I can try listening to an earlier interview with Sean Carroll to see if it clarifies anything about Quantum Mechanics, or one that is even earlier.

I awoke this morning thinking about an alternate name for Quantum Mechanics: Myth Math. I wondered what the folks on the sci.physics.relativity discussion forum would think of it. When I visited a thread about time dilation, I saw that a physicist had posted this:

NOTHING in physics can be proven -- proof is a MATHEMATICAL
concept inapplicable to the world we inhabit.

Sigh. So much to do, and on top of everything else I keep remembering that I also have a science fiction novel that I want to revise and self-publish.