Comments for Sunday, October 25, 2020, thru Saturday, Oct. 31, 2020:

October 30, 2020 - While driving to a place to get the oil changed in my car this afternoon, I finished listening to CD #12 of the 13-hour, 5-minute, 12-CD set for "The Castle on Sunset: Life, Death, Love, Art, and Scandal at Hollywood's Chateau Marmont" by Shawn Levy.



If you are a life-long movie buff, as I am, the book is a fascinating look into Hollywood life styles. Chateau Marmont was built in 1929 as an apartment house, but by the early 1950s it had turned into a hotel. It was a place where movie stars stayed when they wanted to avoid the scrutiny and media attention paid at the more famous hotels, like the Roosevelt and the Beverly Hills. The book is sprinkled with stories about famous Hollywood personalities, everyone from Jean Harlow and Clark Gable to Britney Spears and Lindsay Lohan, from Natalie Wood and Dennis Hopper to Scarlett Johansson and Benecio Del Toro.




It's where John Belushi died of a drug overdose in 1982, after partying with Robin Williams and Robert Di Nero. It's where Tab Hunter and Anthony Perkins began their love affair. Director Nicholas Ray retreated to the Chateau Marmont after walking in on his wife, actress Gloria Grahame, having sex with his son from a previous marriage.

And on and on and on. The place was recently renovated and you can rent one of the penthouses for $5,000 a night. A suite costs $1,290 per night, and an ordinary room costs just under $500 a night.

Castle on Sunset was probably a good book to listen to on CDs during occasional 10-minute drives I took over the course of the past two months during the Covid-19 pandemic. There was something interesting in every 10-minute segment, and there was no problem if I couldn't remember what happened in the previous 10-minute segment I listened to a couple days prior. Hopefully, the next book on CDs that I started today will also not require paying close attention.

October 28, 2020 - Yesterday, I received an email from a scientist/philosopher who I had never heard of before. The email's subject was "Great paper!" and the text of the message was:

Ed:

Looks like none of these regressive mathematicians ever had to measure anything. Of course, the velocity of any wave in any medium is solely dependent on the properties of the medium.

Huh? What paper was he talking about? I sent an equally short response, thanking him, informing him that I didn't know what paper he was talking about, and explaining that I had 15 papers on line at https://vixra.org/author/edward_g_lake

Then I proceeded to research him on the Internet. He's definitely well-known on the Internet, or he knows how to use the Internet to promote himself. In some ways, his ideas match mine, we both have problems with mathematicians, but in other ways we are in total disagreement. He hasn't yet replied to my email, so I won't mention his name. I read part of one of his books using Amazon's "Look Inside" feature. His arguments against mathematicians are mostly philosophical.

I don't know if he'll ever reply to my reply, but his email caused me to think about a possible title for a book: "Logical vs Mathematical Relativity," which would put all of my papers about relativity into book form.

Meanwhile, this morning when I checked how my papers were doing, I found that yesterday I had 9 new readers of my latest paper, "Radar guns and Relativity," the largest one-day number since October 21, when I had 19 new reads in one day. It seems to indicate that people are talking about the paper. Is it just a coincidence, or does it have something to do with how that scientist/philosopher learned about my paper? Who knows? Maybe time will tell.

While all that was going on, I looked through my collection of LP records. I've got a hundred and twenty of them tucked away in a cabinet.




My record player stopped working about ten years ago or more, and I may not have listened to any of them for 20 years or more. I was somewhat surprised by what I had. I didn't recall that I had so many classical albums. The stack on the right seems to be mostly classical stuff, but it also includes a copy of "Victory at Sea." That album is currently selling for $25 on EBay.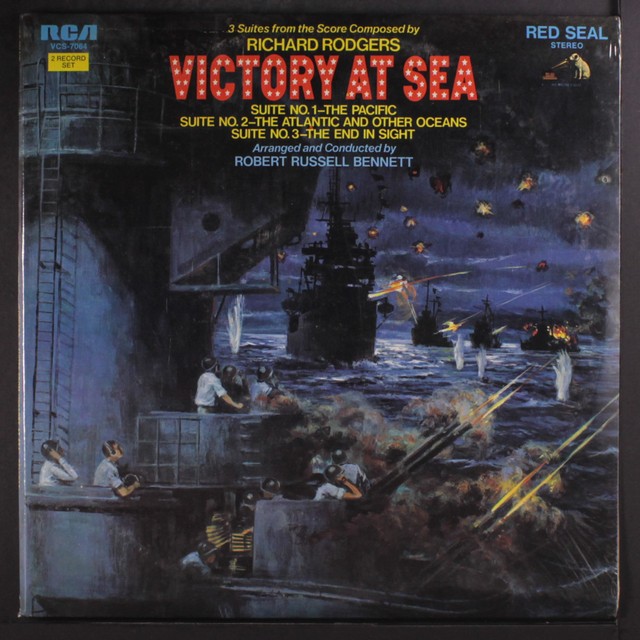 In the stack on the left, I have Kyu Sakamoto's "Sukiyaki":



It was a BIG hit in America in 1963.

There are a lot of jazz albums in there, too, plus Johnny Cash, Peter Nero, Simon and Garfunkle, Henry Mancini, and at least 2 Ferrante & Teicher albums. I need to do an inventory. I should probably also think about converting the LPs to MP3 files and then seeing what my collection would be worth on EBay.

October 27, 2020 - Usually I'm the last one to post to a discussion thread when arguing about physics. That's what happened on the sci.physics.relativity forum. The mathematicians and trolls just stopped responding to my posts. There were only 21 messages in the entire thread, 8 of them from me, including my last one on Oct. 24, three days ago. No one bothered to respond to that final post, in which I merely informed everyone that I had uploaded a revised version of my paper on "Relativity and Radar Guns." So, that discussion is ended.

Meanwhile, on the RDForum, I've run out of ways to explain how radar guns work, and so I just stopped posting. But "Barry" and "Deacon" are still arguing and posting. "Barry" posted message #296, and "Deacon" posted message #297, which might be some kind of record for that forum. "Barry" posted a list of 12 changes he thinks I should make to the latest version of my "Relativity and Radar Guns" paper. Most are just changes in wording, which means they are just personal preferences, but some are the same arguments he's been making since I began the thread back on September 26. The post by "Deacon" is just a rant about how I still do not accept his belief that my proposed truck experiment won't work.

If I respond, it will just cause them to say the same things over and over and over and over again. So, I'm not going to respond. I'm ending the discussion.

When I went for a brisk walk yesterday, after deciding I was going to end the RDForum discussion, all I could think about, for some reason, was my "music problem."

Back in August of 2019, the stereo system in my office/library suddenly stopped working. At the time, I was just beginning the arguments over radar guns, and I was contemplating spending $300 to buy a used radar gun that the manufacturer was saying would show the truck speed if I was in a car directly behind the truck with the gun pointed at the back of the truck. That is basically the truck experiment mentioned in my latest paper, but done with only one radar gun. I didn't buy the gun, and I eventually learned that there is no gun that works the way that manufacturer said his gun worked.

Anyway, my point is that I was too busy with other things, and I just couldn't focus on solving my "music problem." So, instead of fixing the stereo system, I spent about $70 to buy a second MP3 player (the other one was being used for podcasts) and a BlueTooth speaker to work with it. Then I proceeded to load music from my CD collection onto the new MP3 player. That's what I've been listening to ever since, for more than a year, whenever I'm on my computer.

Yesterday, while out for a walk, I must have decided I was tired of listening to the music from my CD collection. It was mostly modern stuff, with some Swing and Rock and Roll. I wanted to listen to solid jazz. That is what I have on my cassette collection and what I played on my stereo system.




In the image above, you can see some of my cassette collection on the shelf under the stereo system. (The cassettes are all recordings I made from a local jazz station years ago, when there was such a thing as a jazz radio station.) My MP3 player and BlueTooth speaker are atop the stereo receiver. I couldn't figure out what was wrong with the 27" by 14" speakers for the stereo system, which are on the other side of the room, so I connected another set of smaller speakers I have to the cassette player. I got them to work, but there was no way to adjust the sound level. The cassette player is supposed to be connected to the stereo system which has the volume control and is connected to the big speakers. Fortunately, the sound was just a little too soft instead of too loud, so the setup was workable.

I had also decided it was time to convert my cassettes to MP3 files. It should take only about 400 or 500 hours. Doing it with my computer is just too complicated, so I searched the Internet and found I could buy a $30 cassette player that does it, putting the resulting MP3 files on a flash drive. I ordered the device from Amazon and should have it Monday.

Then, this morning, I took the time to carefully examine the large speakers for my stereo system and their connections. I must have jiggled something, because the large speakers suddenly started working once again, and at this moment I'm listing to solid jazz on the big speakers once again. When I get the cassette to MP3 converter I'll still going to convert the cassettes to MP3 files. That way I can listen to jazz for as long as I want without having to change cassettes. I'll just have to charge the battery in the MP3 player every night, and I'll have to charge the battery in the BlueTooth speaker once a week, which is what I've been doing for the past year.

And it seems I now need to start thinking about my "weather problem." There was a hard frost yesterday morning, and snow flurries. It is time to start winterizing my apartment. I just need to focus and muster some will power.

October 26, 2010 - The arguments on the sci.physics.relativity UseNet forum and the RDForum seem to have come to an end. I had hoped there might be some inexpensive way to do the experiment described in my latest paper, but the RDForum discussions seem to rule that out.

It occurred to me that even if radar guns cannot be fine-tuned enough to measure the exact speed of a truck from inside the truck, the experiment might still work even if there was a minor error of some kind. If the guns were pointed at each other while stationary on the ground and showed some erroneous speed because they weren't identically tuned, that wouldn't prevent the experiment from working. The experiment would be validated if the guns showed 15 mph while on the ground and then showed higher and higher speeds if the guns were inside a moving truck that was gaining speed, showing 55 mph mph when the truck was actually going only 40 mph. The guys on the RDForum who have considerable experience with radar guns, however, insist that the errors might be well outside of the 10 to 200 mph range that guns display, plus they say that if the guns show 15 mph while stationary, the speed will change as you continue to hold the trigger, and they may not show 15 mph the next time to pull the trigger.

I'm not willing to spend $200 to find out by buying two of the least expensive radar guns at WalMart. So, everything is "on hold" until someone reads my paper and decides he knows how to make the experiment work.

Meanwhile, everything is settling down and the most important question in the world right now is clearly: Who will win the election next week? In some ways it is difficult to think about anything else. I spent a couple hours this morning looking for podcasts that I haven't yet heard. I downloaded a couple dozen into my computer. I'll transfer them to my MP3 player when I finish listening to the ones in the player I still haven't listened to. It's work that doesn't require much thinking. And now that I'm done (for now), I'll probably listen to an audio book instead of some podcasts. Or maybe I'll just go for a walk. There were some snow flurries outside my window this morning. But there doesn't seem to be much wind, so a brisk walk is still worthwhile. Maybe while walking I'll think of something to do instead of just sitting around and waiting for election day.

October 25, 2020 - I think I spent time every day last week arguing on the sci.physics.relativity UseNet forum and the RDForum. And the arguments are still raging on the RDForum. They have been unusually productive arguments. People on the RDForum pointed out to me four relatively minor errors in my latest paper, Relativity and Radar Guns, and I made the corrections, posting a new version which got uploaded at 8:05 p.m. on Friday evening.

Most of the arguments were with mathematicians who cannot accept that radar guns measure speeds relative to the speed of light and not relative to the radar gun or the point on the ground where the radar gun is located. In "normal" situations, the results are basically the same either way, but a radar gun definitely has the capability to measure speeds relative to the speed of light, and they definitely have no capability to measure speeds relative to the gun or to the ground. That would require measuring distances, and police radar guns definitely do not measure distances. Lidar guns measure distances - and so do normal radars used in aviation and weather forecasting.

During one argument late yesterday afternoon, someone named "Token" wrote: "For the record, I am a radar systems engineer, I have about 40 years professional experience in radar and radar related fields." And he ranted about how radar guns measure speeds relative to the radar's location, even though his experience was entirely with military radars. I used this illustration to respond to him: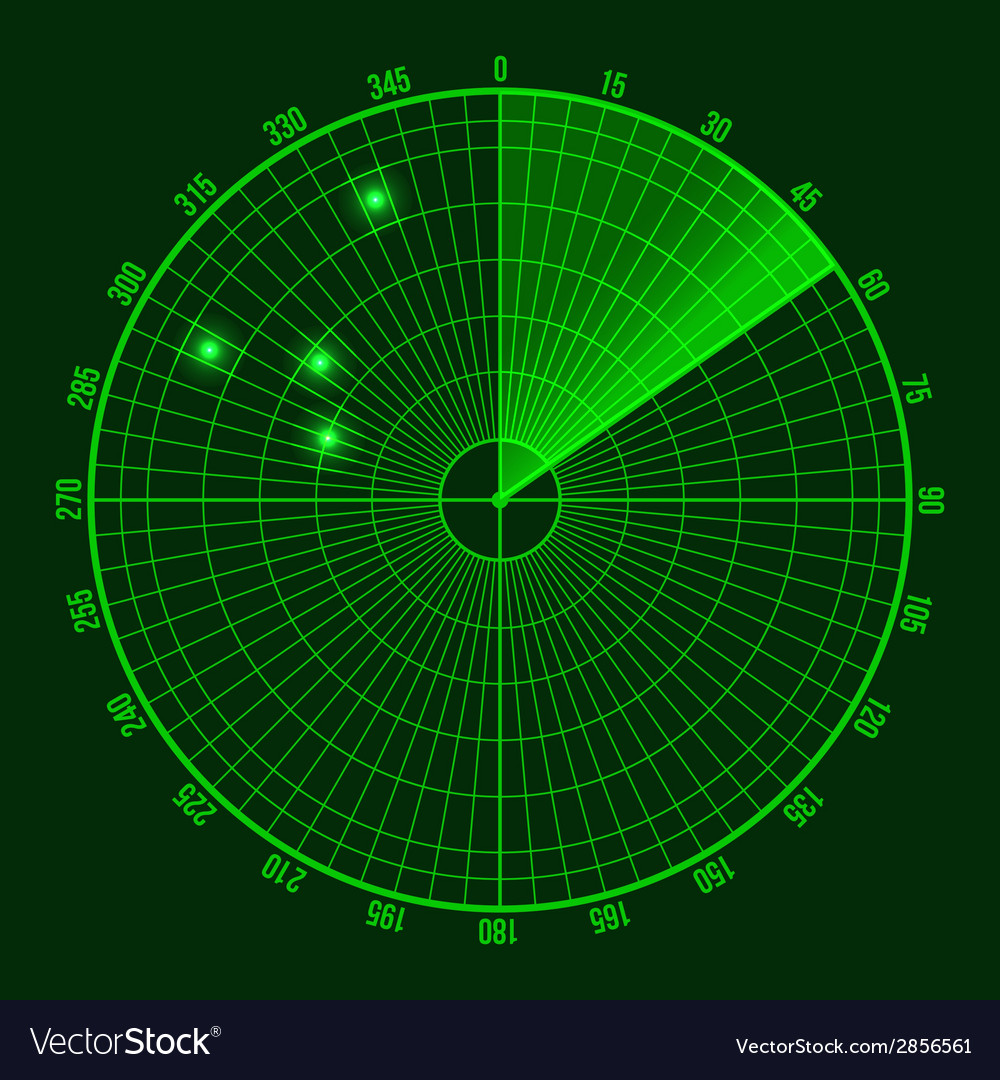 The illustration shows how regular radars work, including military radars. They measure distances and directions. In the illustration, the radar beam is moving around the center and is currently at the 55 degree mark. If 0 is north, then the beam is currently pointing northeast as it sweeps around the entire circle.

As you can see, there are four targets on the radar. The scale for the circles on the screen is not known, but if they represent 5 miles, then the closest target is 15 miles away, and another is at about 18 miles, while the two others are at about 28 miles away.

"Token's" response to me would take about 3 pages in a book, but it began with this:

At this point you are making a pretty classic mistake. You have done a little research and think you understand a little how radars work, specifically the ones you have researched. You assume that you and you alone are correct and that others do not know how they work.

I rather doubt you have any idea how many different ways the Doppler shift of a target is used in radar beyond just to determine radial velocity in a police radar gun. Or how similar the processing techniques are for a variety of different radars and radar functions.

And, he goes on and on and on and on, arguing that military and Air Traffic Control (ATC) radars use the Doppler shift the same way that police radar guns so, even though no one said otherwise. Evidently, ATC radars use the Doppler shift to get rid of "ground clutter." If a signal comes back showing no Doppler shift, it is assumed that it is a building or tree or mountain, and the ATC radar ignores it, showing only objects that are moving.

All the debates boil down to one question: Do police radar guns measure speeds relative to the ground or relative to the local speed of light?

The answer should be obvious: Radar guns have no ability to measure speeds relative to the ground, they only have the ability to measure speeds relative to the local speed of light. I've shown them that a dozen times and explained it in a hundred different ways, but they just continue to claim that radar guns measure speeds relative to the ground. In one final discussion yesterday, I pointed out once again what it says in Encyclopedia Britannica:

With the formulation of the special theory of relativity by Albert Einstein in 1905 and its acceptance by scientists generally, the ether hypothesis was abandoned as being unnecessary in terms of Einstein's assumption that the speed of light, or any electromagnetic wave, is a universal constant.

And I stated:

A universal constant is what you can measure all speeds against. And that is what radar guns do, using the speed of light as a "universal constant" in full agreement with Einstein's 1905 paper.

The response was:

The only thing that's measured is the return frequency. That return frequency only changes if the target is moving relative to the radar gun, as far as the radar gun is concerned.

If you continue to refuse to acknowledge this simple and fundamental fact, there's no point in pretending you're actually seeking any understanding.

He's stating what he believes to be a "fact." So, it's an opinion vs opinion argument. He cannot explain how a radar gun measures movement relative to the radar gun. He just states his opinion, claiming it is a fact. And, if it is a fact, my proposed experiment cannot possibly work.

I agree with that. That's why I proposed the experiment described in my paper, where two identical radar guns are pointed at each other inside a moving truck. In what might be my final post to the RDForum I quoted what Richard Feynman famously said,

It doesn't matter how beautiful your theory is, it doesn't matter how smart you are. If it doesn't agree with experiment, it is wrong.

Here's how my post appears on the RDForum where I post as "Investigator":




If you click on the image you can see it full size. My post suggests a way to end the argument. The response from "Deacon" is a bit garbled, but it says:

There's no argument. There is extremely well established true TJ theofh thousands of experiments and millions of radar units produced, and then there's your failure of understanding.

So, "There's no argument," even though we've been arguing since July 27.

If experiments show that I am wrong, then I am wrong. But the facts say I'm right, and someone claiming to have different "facts" doesn't change anything, particularly if they also claim the experiment is a waste of time and money because it cannot possibly work, since it disagrees with their facts.