Comments for Sunday, November 5, 2023, thru Sat., Nov. 11, 2023:

November 8, 2023 - Yesterday, I finished reading very interesting book titled "The Mysterious Case of Rudolf Diesel."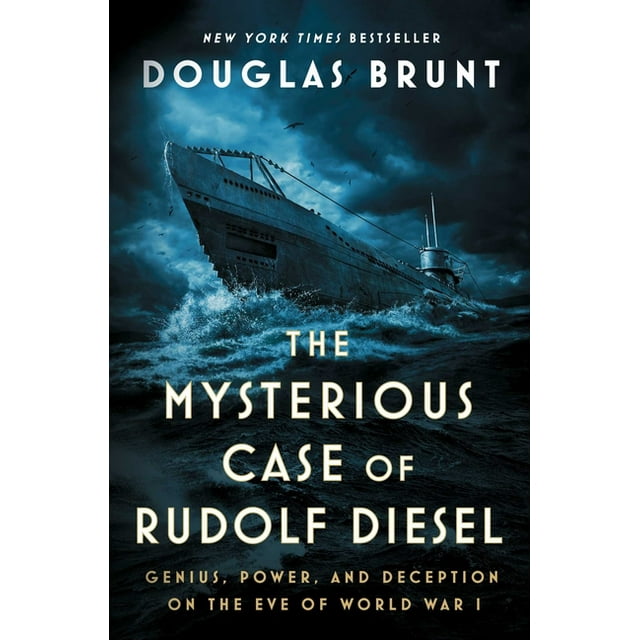 Rudolf Diesel was the inventor of the diesel engine. He mysteriously vanished on September 29, 1913, while traveling on the steamship Dresden from Belgium to England. At the time, he was one of the most famous men in the world, on par with Thomas Edison, who was a friend of Diesel's. But Diesel also had powerful enemies, such as Kaiser Wilhelm II of Germany and John D. Rockefeller, the founder of Standard Oil and the richest man in the world.

Prior to reading this book, I really hadn't thought much about how the diesel engine changed the world. Virtually all ocean going vessels are now powered by diesel engines, instead of steam engines, and so are most railroad and truck engines. A diesel engine is vastly more efficient than steam engines and require less fuel per mile than gasoline engines. It was also the only engine that was used in submarines prior to the invention of the nuclear engine.

In 1913, Germany had more submarines than any other nation in the world, and they were preparing to take over Europe. World War 1 would begin in 1914. When Diesel disappeared from the Dresden, he left his coat and some personal belongings on the deck. There's some thinking that his death may have been a staged hoax to keep Germany from trying to hunt him down and kill him, but Diesel was never seen again.

It's a very interesting book, and I highly recommend it.

November 5, 2023 - Yesterday's comment reminded me of something else that mathematicians seem wrong about: The point of the Big Bang.

Mathematicians seem in unanimous agreement that the Big Bang began at a point of "infinite density." If all the matter in the expanding universe is traced back to its point of origin, that point must have been an actual point. And if it was a "point," that point must have been of infinite density, because a point has no dimensions. A point can have no width, because it would then be a spot or sphere of some diameter.

Because I am not a mathematician, I can easily imagine a point with no dimensions, it's simply a location where two lines intersect, But I cannot imagine a point that contains matter and still has no dimensions. Therefore, when the subject of the originating point for the Big Bang comes up, I envision a sphere of incredible density (but NOT of infinite density) which has been compressed (by gravity) to the point where its components can no longer withstand the gravitational forces that are being applied to it. So, it explodes. And we have a Big Bang.

This model of the universe also implies that the expanding universe will eventually stop expanding due to the forces of gravity, and it will collapse via "The Big Crunch" back into a new sphere of incredible density, which will again explode in a new Big Bang. It's called the Oscillating Universes Theory. Einstein first proposed the idea in the 1920s, and there are many different versions of it, but none is fully accepted. That doesn't mean it is invalid, it just means it hasn't been proven beyond any reasonable doubt.

Maybe someday it will be, but until then I view it as the best theory for explaining how the universe works.